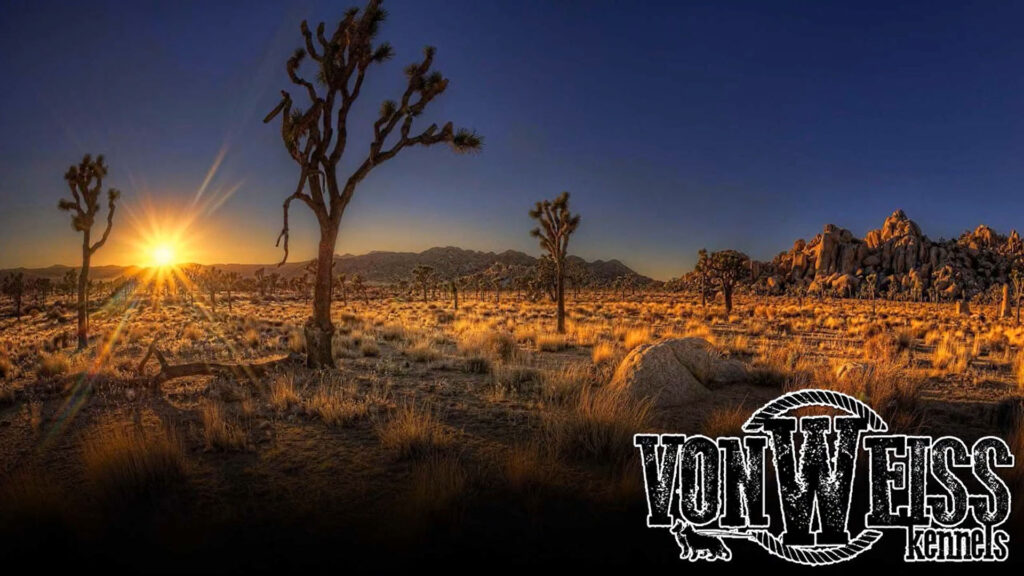 Important Updates
Adoption Requirements
Requirements
Current Litters Available:
Alita & Hades
January 20, 2023
M: 4 | F: 2

Partnerships

Welcome to Von Weiss Kennels
Von Weiss Kennels is based just out of Las Vegas with our breeding facility in Glenwood Springs, Colorado. We have over 35 years experience breeding, raising, and training work line, show line, and long coats.
All our German Shepherd puppies are AKC, HIP-CERTIFIED and official SCHUTZHUND REGISTERED dogs. Here at Von Weiss kennels we strive to bring you the best in work line, show line, and family German Shepherds. We believe in QUALITY NOT QUANTITY and work diligently to assure our clients take home the best puppy or dog to fit their needs. We only breed three females once a year. As a result we are able to ensure solid, well secured, puppies and dams. Our dogs and puppies have our full attention 24 HOURS 7 DAYS A WEEK.
Our Shepherds are part of our family as we hope our puppies will be a part of yours!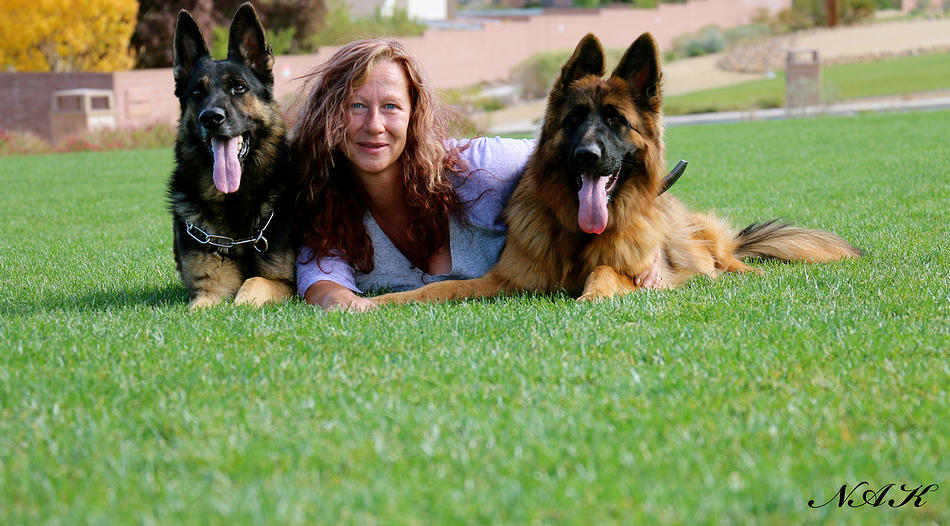 Coco
I recently adopted Coco from Melissa and have been SO happy! Melissa came to my home and spent quite a bit of time with us to see how Coco would do in my home and around with my kids since I had a younger child with two older ones. We tried a in-home trial for a week and was very happy with Coco so we adopted her! Melissa has also answered all of my questions and given me tips since I was a bit rusty with having a pet. Melissa loves her dogs and only wants the best. She has a heart of gold! As for Coco, she has a very calm temperament and has fit so well into our family. I'm of course her favorite and she's basically stuck to me like glue. She also loves my girls and is very protective of all of us. I also feel a lot safer in my home with her being there. She's super alert and knows when someone is near my property. I've also been very happy with how well behaved Coco is. Thank you again, Melissa!
Kara
Ray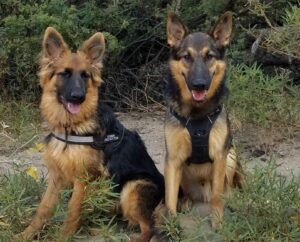 I can't say enough good things about Von Weiss Kennels and the owner Melissa. I'm fortunate to have two dogs from her. I did a lot of research before choosing Von Weiss Kennels and I know we made the right choice. After completing the background questionnaire and a home check our family was invited to visit the kennel and meet her wonderful pack of dogs and pups. We were very impressed with how happy and healthy the dogs and pups were and how they were all part of the family. I would definitely recommend anyone looking for a pup or training to contact them to see for yourself.
Ray
Jo McKay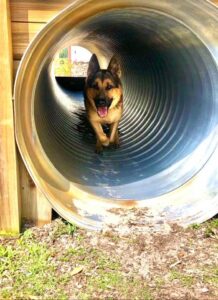 I can say nothing but positive things about Melissa, she is great, and Von Weiss Kennels . I was quite impressed with her sincerity, commitment, and dedication to her animals and her clients. Melissa made the the whole process from start to finish amazing and being able to come out and visit my puppy weekly has been the best experience!!! Excellent breeder with a commitment to temperament and intelligence . I found Melissa to be an honest breeder. She actually cares for her animals and where they go. Available after the sale to offer advice, tips, and training on your new Pet. If you would like a German Shepherd, I highly recommend Von Weiss Kennels.
Jo McKay
Trooper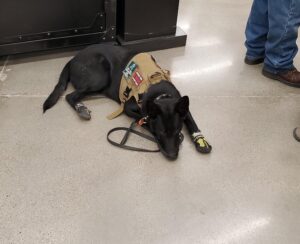 In June of this year I purchased a puppy from Von Weiss Kennels after several long conversations with Melissa via phone. This not so little guy is paws down THE BEST PUPPY we have ever had. She does everything possible to raise her litters the right way. Trooper has a great personality, extremely stable temperament, super solid environmentals, and as such can be taken literally anywhere with no issue at all. On top of being a joy to live with, he is exquisitely trainable. 10/10 will be coming back to Melissa when it's time for a new addition to the family.
Teri Doty
Nina & Pasha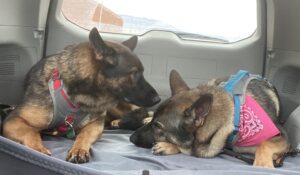 We got to get these beautiful half-sisters from Melissa last year. They have brought smiles and joy. They are rambunctious, playful, cuddliers, and love to splash around in the pool then curl up on someone's lap. Thank you Melissa for allowing us the joy of these girls.
Kevin & Chelly
Roland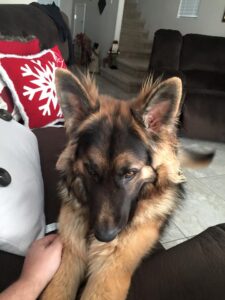 I bought a German Shepard from Melissa it's the most beautiful and amazing dog I have ever had. Highly recommend her!
Roland
Susan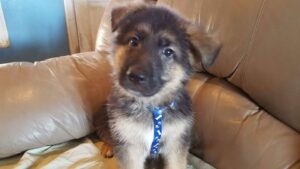 We brought home Khan today. Melissa is the best. Each weekend for a little over a month, I have visited her kennel and her beautiful dogs getting to know Khan. I have a greater understanding of German Shepherds, she is a fountain of information on how to raise and care for Khan. Thank you so very much. You have given me more than you know.
Susan
Ryan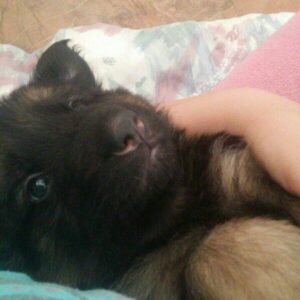 Best German Shepherd Breeder anywhere! Incredibly Loving, Giving & Responsible Breeder & family! Dogs are Beautiful! Edda & Buddy! Bear & All of them! So Blessed & Happy we will have Maximus!
Ryan
Jack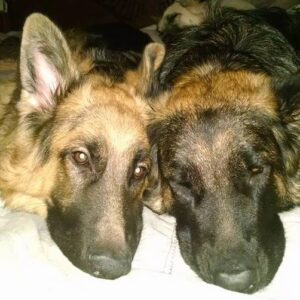 Our young stud Zeus graduated his second obedience class last night (11-23-15). He came in first place!!! What a fine animal with the best temperament I could have ever wanted!!! I can not believe how fortunate we are to have this dog in our lives.
Jack